About

us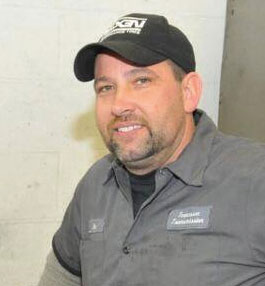 Tim Hollis
Hello, I'm Tim Hollis, owner of Tennessee Transmission Tire and Muffler. We've proudly served Middle Tennessee and Robertson County since 1997 by offering affordable solutions. We're a family owned business specializing in transmissions, computer diagnostics, tune-ups, oil changes, brake repair, tires, steering and suspensions, exhaust work, and so much more! I grew up right here in Robertson County, and has been active in helping those in the community service their vehicles by offering affordable solutions. I have a beautiful wife, Rhonda, and we have 5 children, Anthony, Austin, Alex, Adam, and Paisley. We would like to thank everyone for the patronage and support over the years. It couldn't have been a success without all our loyal customers!! Thanks again!
Call Tim today to discuss your vehicle's servicing needs.

Telephone: (615) 382-4600
E-mail: email Tim

Our shop
Our mission to our customers is to provide a quality, professional service. With honesty and reliability, we build a personal relationship with all our customers. So we can better take care of what is important to you. We know how important your vehicle is! And you can count on us to do our very best! To make sure the quality of our workmanship is second to none! To treat our customers with respect, and hospitality. To provide a detailed estimate before repairs are made to insure your aware, and informed, of the services your paying for. That's why our customers come back time and time again. You won't get a better job done cheaper anywhere else!!
Our
standards
We strive to take care of all your automotive needs.
In our shop, all technicians strive to do the very best! Providing you with the highest quality for each job is our top priority. Our techs are required to stay on top of the latest updates and know-how to insure the job gets done right!
Quality
workmanship
With every visit you can expect quality with every repair, installation, or upgrade done to your vehicle! All our work comes with a warranty that we stand behind! When getting your vehicle serviced, you can rest assured that is getting done right or we will fix it again for FREE!
Premium
parts
We use only parts that we know are reliable! We use the following brands: A/C Delco, Denso, Wagner, Motorcraft, Perfection, JL Audio, Kicker, and Alpine! Inferior parts will only cause problems, which we don't want either!